Canoga Park Fire Damage Advice
6/2/2021 (Permalink)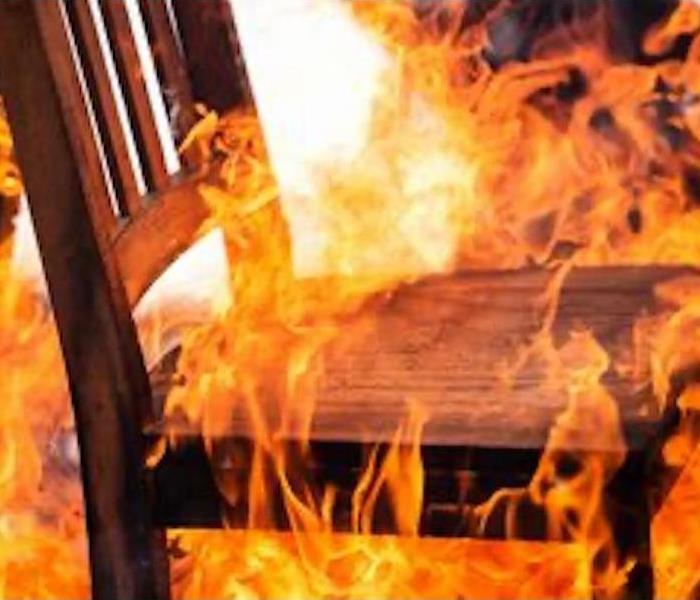 Our certified technicians come prepared with state of the art equipment your property needs after a fire incident occurs. Just call (818) 998-1500.
SERVPRO Can Adeptly Restore Your Canoga Park Fire Damaged Home
Although many people believe that their homes are safe from fire, nothing could be further from the truth. Canoga Park fire damage can occur at your property at any moment. Being prepared to grapple with the aftermath of an intense fire damaging event can be intimidating and heart-wrenching. To ensure that your property is not destroyed or subjected to severe damage following a fire, quickly hire a professional fire damage restoration service. SERVPRO points out some benefits that result from taking this course of action:
Preventing Future Health Challenges
One great benefit of securing a professional fire damage restoration company in Canoga Park like SERVPRO is quickly addressing the ambient air issues post-fire. Unfortunately, soot and smoke can adversely impact all areas of your home via the HVAC system. Though the flames and the fire damage may be localized, smoke and soot can be all invasive. The ambient air of your home may be compromised, necessitating professional know-how and equipment to render it once again safe and sanitary.
Property Restoration
Hiring a professional fire damage company is necessary for the comprehensive property restoration services they can offer. Unfortunately, the smoke, heat, and flames of the fire can do severe damage to your belongings and property. In some cases, your home may become structurally unsound following the fire, thereby making your property unsafe for occupying. Professional fire damage experts from SERVPRO correct this issue by working with both you and your insurance provider, upon both your approval, to restore the property. This cooperation helps you with your claim, limits out-of-pocket expenses, and expedites the fire damage restoration process.
Water Removal and Water Damage Repair
When firefighters come to your property to put the fire out, they'll flood your home with water. This water can cause a lot of property damage unless you hire a team of experts to initiate rapid water extraction. For example, standing water can cause mold and mildew growth or create secondary water damage to structural materials and personal possessions. By utilizing heavy-duty water pumps, wet vacs, sump pumps, air movers, and dehumidifiers, we can quickly remove excess water and moisture.
Although fires can destroy some of your belongings and property, quick and comprehensive fire damage restoration efforts can mitigate the losses. Call the professional, IICRC-certified technicians of SERVPRO. We'll work with speed and skill to restore your property to its preloss condition in an empathetic and economical manner.
Our Fire Damage Restoration Services
Every fire damage situation is a little different and requires a unique solution. When various materials burn, the soot they create differs significantly and requires a specific cleaning procedure. Learn more about our fire damage restoration process. SERVPRO of Canoga Park/West Hills is proud to serve our local communities of Canoga Park, West Hills, and Bell Canyon with all water, mold, and fire damage needs. Call us 24/7 for help at (818) 998-1500.