Restoring Flood Damaged Property in Canoga Park
8/26/2018 (Permalink)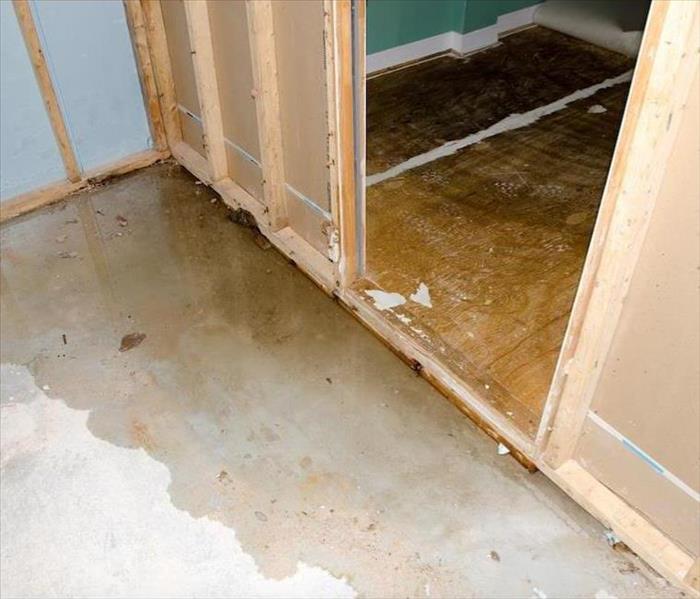 When facing flooding in your home, contact SERVPRO for drying out and remediation services. Call right away for the most effective results.
SERVPRO Technicians Help Determine What can be Restored and What to Replace After a Flood
Cleaning up after a flood is not a routine concern for Canoga Park residents. Sudden storms do happen every year though and a flash flood after one of them can cause a lot of damage, forcing homeowners and residents to decide what is worth saving and what requires disposal, regardless of the personal value.

Determining the cost of flood damage in Canoga Park to personal property is not something most residents can familiarize themselves within a few hours or days. This is why it is important to bring in our specialists here at SERVPRO. We help you determine what property can be restored at a reasonable cost and what is either too expensive or too damaged to repair and should be removed for disposal.

Our restoration teams make these determinations based on the amount of labor hours and the materials needed to restore personal property. Here, we use clothing as an example. Even in a flood, where the water is contaminated, most cotton clothing can be cleaned with the right detergent from our cleaning chemical inventory and using a commercial clothes washer with temperature control.

For specialty items like leather coats and skirts, or fine wool garments, those may require multiple cleanings with a professional dry cleaning company. If the dry cleaner decides that he cannot return the garment to a wearable condition, our team leader recommends disposing and replacing this item.

SERVPRO specialists also help you with your flood insurance. In each policy, there are items that the agency would rather replace than attempt to try and restore. With our experience in dealing with most major insurance carriers, specialists can help you immediately take care of these items, and then concentrate on items still covered for restoration.

At SERVPRO of Canoga Park / West Hills, our goal is to help you return your home, property, and life back to their pre-flood condition as quickly as possible. When you need our services, or if you are still dealing with damage from the last flood, call us today at (818) 998-1500 for professional, restoration assistance.

Click here for more information on the city of Canoga Park.