The Complete Guide To Flood Damage In Canoga Park For 2018
9/21/2018 (Permalink)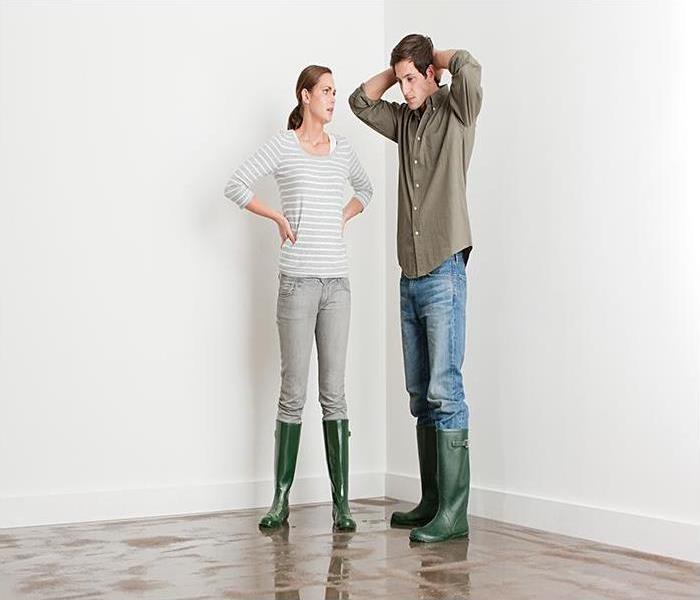 It is hard to anticipate the damages likely to occur if your Canoga Park home floods because each flooding case is unique.
Essential Tips To Help You Deal With The Effects Of Flood Damage In Canoga Park
It is hard to anticipate the damages likely to occur if your Canoga Park home floods because each flooding case is unique. Factors like the level of water, how long the standing water remains in the property, and the kind of contaminants present in the water affect the level of damage you have to address. Understanding the impact of flooding incidents before they happen can help you take the right mitigation steps.

One thing that amplifies the effects of flood damage in Canoga Park is the presence of contaminants in the water. Floodwaters usually disrupt waste disposal systems, carrying some of the toxic wastes with them wherever they flow. These toxins are deposited in any porous materials so even if you were to dry them, the contaminants remain, therefore, posing other risks to you. Apart from affecting the contents of your house, floodwaters also deposit mud or silt which also have these contaminants and therefore require the right removal procedures. Our SERVPRO technicians can help you remove the carpet, pad and even upholstered furniture in the affected areas easily. We also handle any waste deposited in the house safely.

It is not easy to associate fire risk with flooding, but failure to take proper precautions could lead to situations where you have to deal with both water and fire damages. When electrical appliances are exposed to water, short circuits can happen which lead to fires if the appliance is turned on. Our SERVPRO team has the necessary tools including vacuum cleaners, so you do not have to use yours before the restoration is completed.

Some cases of flooding might cause structural damages to the property. Common problems include severe wood rot, distortions such as warping of floorboards and termite damage because wet wood is very enticing to the termites. Most of these damages occur if the water remains in your property for extended periods. Our SERVPRO team helps by removing the water fast. We also do a thorough inspection once restoration is done to ensure none of these structural problems remain hidden.

Since it is not possible to avoid floods, you should call SERVPRO of Canoga Park / West Hills to help restore your property. You can reach us at (818) 998-1500 any time of the day.
Click here for more about Canoga Park.