Get Rid Of Your Fire Damage Problems In West Hills Once And For All
10/19/2018 (Permalink)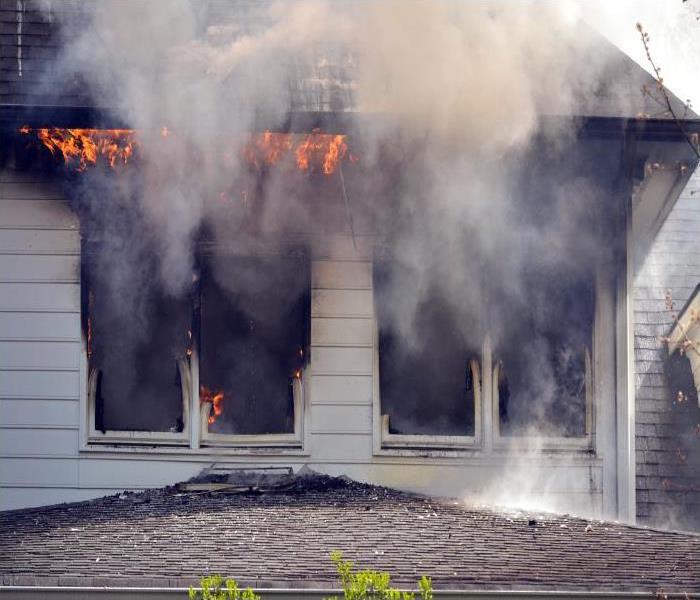 At SERVPRO of Canoga Park / West Hills, our goal is to remediate the effects of a fire no matter the level of damage.
Remediating Fire Damage In West Hills
There is never just one type of debris or residue left after a West Hills home fire. That is because the fire burns at different speeds, destroying dozens or even hundreds of types of materials. Both of these factors generate many types of residues that make cleaning and restoring property more difficult.

These two factors and more determine the level of fire damage to West Hills homes. For SERVPRO technicians, the damage level also helps us determine which methods and tools we use to reduce and eliminate the effects, returning each home to its original condition before the fire took place.

The lowest level of damage is, obviously, minor. Here, most of the damage remains close to the source of the fire and does not spread through the entire home. The residues it leaves behind are considered light-to-moderate and easily cleaned from furniture, walls, and ceilings using sponges and mild cleaners for the most part. The residues also generate fairly mild odors, and technicians remove them with the residues. Some minor repainting may be required, and items like books may need replacing.

Medium damage requires SERVPRO technicians to use stronger cleaners and dispose of more property. Residues from smoke and soot are thicker, spread farther into the home, and require more effort to remove. They also generate stronger odors. Items like marble countertops may require a stiff brush to break up the residues so technicians can clean them from the grout and other surfaces. At this level, there is enough damage from heat and flames to force removing building material like drywall panels and ceiling tiles.

Heat and flames make up a much larger part of major damage, however. The fire burns through the panels and tiles to reach the framing behind them. The heat becomes so intense that curtains can burn completely and windows shatter. If the fire reaches nigh enough, it can damage the roof and even compromise the support structure holding it up. Damage this severe often requires our restoration teams to board up broken windows and even doors to prevent secondary damage, trespassing, and vandalism.

Restoring your home after a fire is difficult and can be expensive. At SERVPRO of Canoga Park / West Hills, our goal is to remediate the effects of a fire no matter the level of damage. If you are dealing with the results of this summer's fires, contact us at (818) 998-1500 to schedule an appointment and start returning your home to its original condition.
Click here for more about West Hills.