Our Experts Explain Why It Is Better To Remove, Rather Than Kill, The Mold Infestation In Your Canoga Park Home
12/19/2018 (Permalink)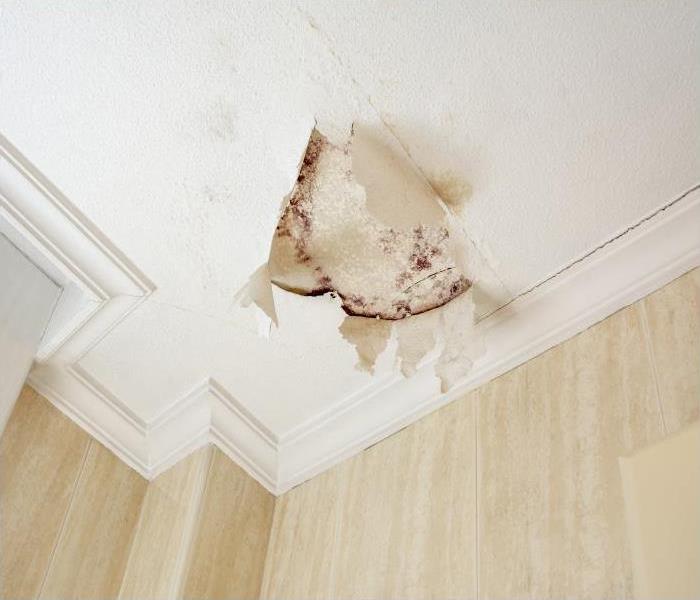 Finding the right solution for mold growth in your home is a struggle that many homeowners have to face throughout their life.
Dead Mold And How It Can Still Pose A Risk To Canoga Park Homes
Finding the right solution for mold growth in your Canoga Park home is a struggle that many homeowners have to face throughout their life. From DIY websites suggesting that you can accomplish mold removal on your own to cheaper services offering to "kill the mold" instead of removing the organism entirely, settling on services like our professionals provide can often be a difficult decision to make. However, there are reasons why this is better than the other choices that are available to you to remove the mold from your property.

Understanding what is involved in these other methods of removal, much of them leave the potential for mold damage in your Canoga Park residence. Ultimately, the ideal solution is to remove the organism completely and thwart its ability to continue damaging your property in the immediate future. However, services that offer to kill the organism without removing the dead mold pose continued threats to your property, and with good reason: dead mold colonies and debris can still affect the health of those people and pets living in the house.

The professional removal that our SERVPRO team provides works to leave no mold debris and damage behind for your family to face. The test for mold allergies utilizes a dead spore to test a body's reaction. If this single dead spore can agitate a body enough to generate a determination of allergies, imagine what a widespread area of your home full of spores and debris could allow.

Our SERVPRO professionals work to provide entire removal services for our customers to truly make the situation "Like it never even happened." We remove materials if they have gotten too badly damaged from the spreading organism and work to prevent further mold growth in other areas by our effective containment strategies and antimicrobial solutions that can get sprayed on framing, studs, beams, and other structural elements that could still be at risk for spreading spores.

There are shortcuts to removing mold that still put your family at risk of potential health effects, and then there is professional remediation. Give our SERVPRO of Canoga Park / West Hills rapid response team a call anytime you need us at (818) 998-1500.
Click here for more about Canoga Park.