You Can Reach Our Experts 24/7 When Your Canoga Park Home Experiences A Water Damage Disaster
5/25/2019 (Permalink)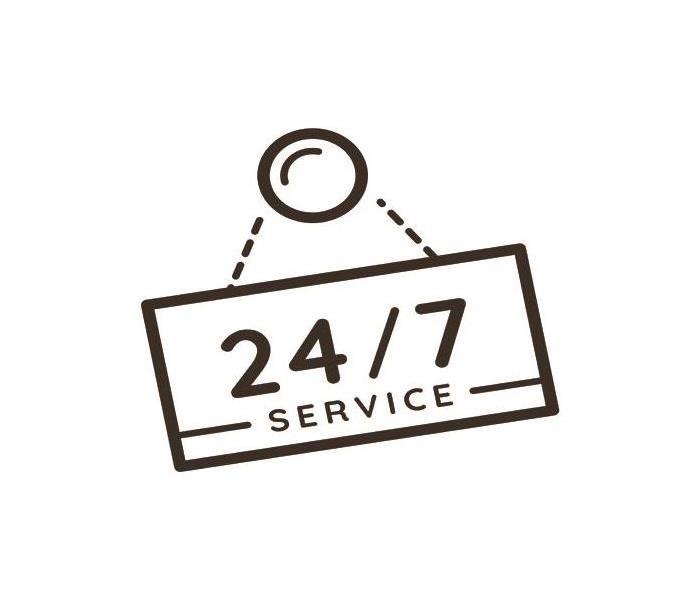 Our certified technicians handle small or large water loss events, and since we are local, We're Faster to Any Size Disaster.
Water Damage In Your Canoga Park home
Water damage can happen in ways you might expect, such as a broken supply line to a washing machine or dishwasher. An unexpected water loss in your home feels overwhelming, and the longer you wait to act on it, the more damage it does to your home.

Our SERVPRO emergency response team received a call to mitigate water damage in a Canoga Park home. The homeowner's teenage daughter had run a bath and forgot she left the water running while she chatted with friends on Snapchat.

The homeowner stated during his initial call to us that he put down towels to absorb the water and drained the tub. Unfortunately, water dripped through the downstairs ceiling and noted this issue in the service call, so our technicians made scoping the subflooring and floor joists between the first and second floor a priority as they most likely retained excessive moisture.

On arrival, we removed water from the bathroom floor and did several passes with our extractors to pull up as much moisture as possible. The ceiling below was damp, but no signs of sagging, scoping with digital imaging and our other moisture detection equipment confirmed the elevated moisture levels. We drilled weep holes to let more air into the floor joists and dry the interior.

SERVPRO technicians collected the tile around the bathtub as it lost adhesion due to the water. Our technicians possess certifications in Applied Structural Drying and know how to correctly dry both structures and contents for the best outcome from water loss. Air movers connected to drying mats forced warm, dry air into the subfloor and floor joists. Air movers positioned on the first floor projected air directly at the ceiling where the weep holes let more air flow in for complete drying.

We take moisture readings before, during, and after drying a room. To inhibit both odors and the growth of mold after a water loss, ensuring humidity levels in the affected areas are below optimum levels development of spores negates this issue.

When the upstairs and downstairs areas were confirmed dry, we cleaned and disinfected all surfaces affected by water with our proprietary SERVPRO formulas. This action leaves the area both sanitary and also works to inhibit mold. After completion of the remediation for the bathroom and ceiling, we gave the homeowner a list of the necessary repairs to restore the bathroom to its preloss condition.

Call SERVPRO of Canoga Park / West Hills at (818) 998-1500 for mitigation of your water damage in your home. Our certified technicians handle small or large water loss events, and since we are local, We're Faster to Any Size Disaster.
Click here for more about Canoga Park.