We Put The Flames Of Worry Out In Winnetka After A Fire Disaster
7/3/2019 (Permalink)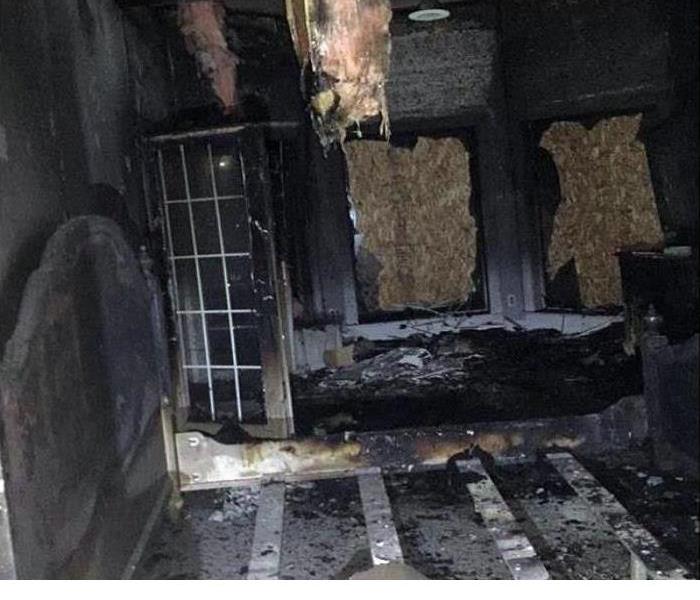 We have the experience, advanced training, and state-of-the-art equipment to restore your home after a fire.
Neglecting to Clean Your Toaster Can Lead to Fire Damage in Your Winnetka Home
Many kitchen appliances can cause fire damage in your home, but toasters are often overlooked. As anyone knows, a toaster dries out the surface of the bread slices inside as it heats up. Any crumbs that fall to the bottom of the device can begin to build up and make a mound of kindling. As the toaster heats up, and the crumbs begin to build up so high that they're close to the heating panels, a fire could start. For this reason, it's essential to regularly clean out devices that could be a fire hazard if left unchecked.

When it comes to the fire damage in your Winnetka kitchen, you were close enough to extinguish it quickly. However, during the blaze, your toaster was ruined, and the wall behind it became caked with soot. The stain on your wall is unsightly, and the smell from the fire in your kitchen is unpleasant. In order to have these problems corrected, it would be wise to reach out for professional help as soon as possible.

When you call SERVPRO, we always make sure to send our technicians to your home swiftly. While you wait, you can focus on opening up windows in your kitchen to try and disperse some of the unpleasant odor. Furthermore, you could also throw away the ruined toaster.

When SERVPRO arrives, our technicians can get to work right away. We ensure that all of our technicians are certified by the Institution of Inspection, Cleaning and Restoration. Additionally, they have gone through many training scenarios to prepare them for any challenges they find on the job.

Our techs can begin by setting up an air scrubber equipped with carbon filters. The device pulls airborne particles into it and filters out anything undesirably before releasing the "clean air" back into the atmosphere, dealing with the unpleasant odor. From there, SERVPRO can use a lubricative cleaning solution designed to lift soot and grime away from the surface it is attached to while also doing minimal fire damage to the paint layer underneath. Once finished, our technicians can return your kitchen to you, "Like it never even happened."

When a small fire happens inside of your home, it is always wise to get help. Speak with SERVPRO of Canoga Park / West Hills by phoning (818) 998-1500. No matter when you call, we're available to help you.
See more about Winnetka.