Limiting the Damages Left in a Property after Flood Damage Incidents in West Hills.
12/28/2019 (Permalink)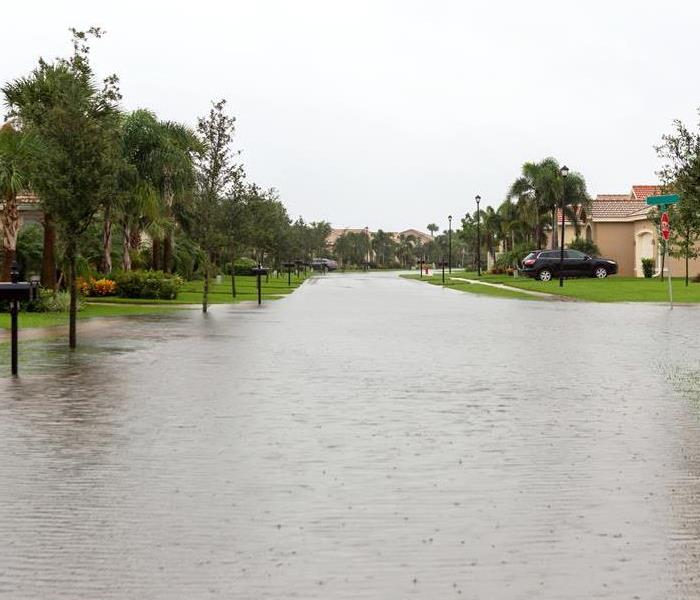 SERVPRO your West Hills flood damage can be even more than what the eyes can see. Let us help you limit the issues.
West Hills flood damage can leave behind so many problems in your home.
Flooding incidents can cause widespread damages to property. In extreme circumstances, there is no option but to tear down the entire property or move to a different area. Luckily, most flooding incidents are manageable. Some steps can help limit damages, especially when you take them early, or involve a professional like SERVPRO to help.
Contact with water is the major contributor to flood damage loss in West Hills. Taking actions that limit such contact for contents and building materials, helps reduce damages. Each case of flooding differs, so actions taken are unique for each situation. Our SERVPRO crews are trained to perform different processes, including content move-outs and protection or fast extraction of floodwaters.
The approach used to perform a task aimed at saving your property from flood damage matters. The main factors to consider are speed and efficiency. For instance, our SERVPRO crews expedite the process using a variety of extraction tools, including:
Truck-mounted Water Extractors
Submersible Pumps
High-Pressure Pumps
Self-Priming Trash Pumps
We also incorporate some aspects of demolition where necessary to release the water trapped in cavities within the house. Such demolition can involve cutting flood cuts opening up entire wall sections, or making vents or weep holes on specific areas, speeding up the water removal process.
In case the restoration starts after the water recedes from the house, kick-starting moisture control procedures immediately is essential to prevent secondary problems such as mold development and bad odor. Mold starts developing within 24 to 48 hours or any organic surface. Our SERVPRO crews expedite drying by boosting air movement with air movers. Dehumidifiers also help extract moisture from the air.
Another issue that plagues properties after flooding is contamination, which can pose health issues long after the incident. We clean surfaces with disinfectants and antimicrobial agents. We also perform controlled teardown to remove porous materials such as drywall, insulation, carpets, and pad, eliminating any chances of contaminants remaining in the property.
Saving property affected by flooding is a tricky process. Call SERVPRO of Canoga Park / West Hills at (818) 998-1500 to help address any problems from the incident, "Like it never even happened."
To learn more about West Hills, click here