What High-Tech Tools Do Commercial Water Removal Services in Canoga Park Use?
5/17/2020 (Permalink)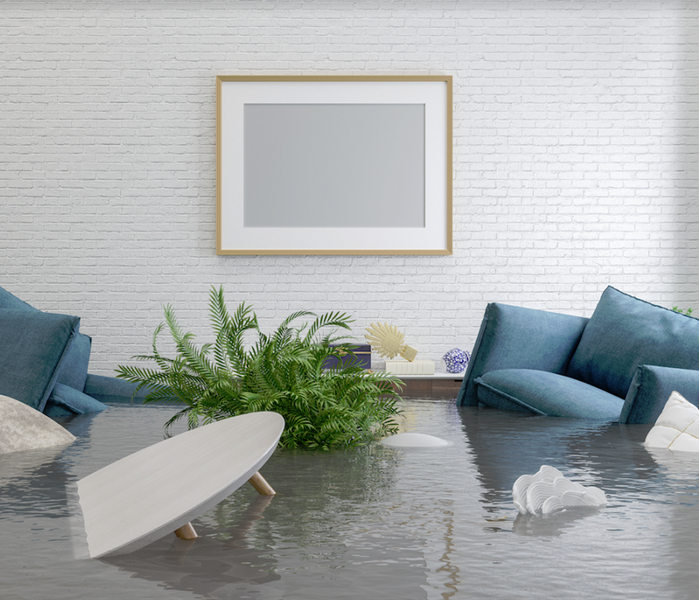 Water damage can be quite overwhelming. Contact our knowledgeable SERVPRO team when your home is affected.
The Commercial Water Removal Industry Has Advanced Greatly and Currently Employs Numerous New State-Of-The-Art Tools to Perform its Services.
When a person thinks about water removal services, they rarely imagine them as being "high-tech." They often think this work is simplistic and merely concerns vacuuming up standing water in fairly conventional ways. Moreover, people often think that such services are quite limited in their drying methods and ability to preserve or restore affected structures and items. However, this is not the case in reality. The industry has advanced dramatically and water removal companies like SERVPRO in Canoga Park have a veritable arsenal of high-tech commercial-grade equipment to resolve even the biggest, most difficult water-related jobs.
What Technologically Advanced, Commercial-Grade Equipment Does SERVPRO Use?
When performing commercial water removal in Canoga Park, more powerful extractors and dehumidifiers are often necessary. These tools are needed to ensure that these big jobs can be completed quickly and effectively. They also help maintain interior climates so that further damage to structures and contents is prevented or mitigated. SERVPRO uses the following advanced equipment to handle major commercial projects:
Industrial-strength truck-mounted extractors
Low-grain refrigerant (LGR) dehumidifiers
Large trailer-mounted desiccant dehumidifiers
Using this hardware, our technicians in Canoga Park can quickly vacuum up vast amounts of standing water, remove more moisture from the air in much shorter periods of time, and speed up the overall drying process.
What Exactly Does This High-Tech Hardware Do?
Our truck-mounted extractors are relatively complex and consist of a vacuum, engine, water pump, chemical pump, and heating system. They can extract water and debris and clean your interiors with heated water and detergent. LGR dehumidifiers have a double cooling system that condenses large amounts of moisture out of the air, even below forty grains/pound. Trailer-mounted dehumidifiers, using wheels coated with silica gel and other adsorbents, attract enormous amounts of moisture from incoming air and then release it into the out-going airstream. These large appliances rapidly reduce the humidity ratio and water vapor pressure, and maintain an environment conducive to drying.
When disaster strikes your business, call SERVPRO of Canoga Park/West Hills at (818) 998-1500 for help.

Click here for more information about Canoga Park.