Can You Help Remove Water from My Home After It Flooded?
6/2/2020 (Permalink)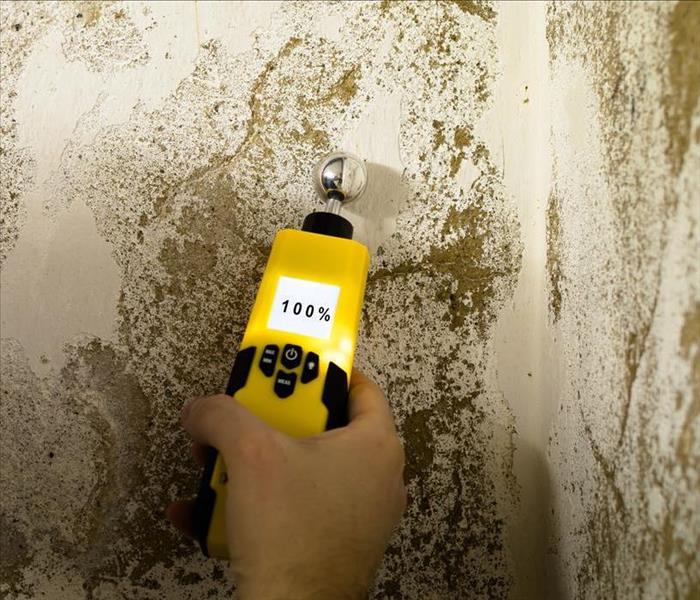 With SERVPRO's Advanced Equipment--from Moisture Meters to Extractors and Dehumidifiers--We can restore your Canoga Park Home
When it Comes to Water Removal, SERVPRO Has the Techniques and Tools to Refresh Your Canoga Park Home
Water flowing throughout your interior after a pipe burst presents a variety of obstacles. Our team of fully-trained water restoration technicians (WRT) at SERVPRO not only arrives promptly to your home in Canoga Park, but we also have a specialized process and all the right tools for the job. We use a range of advanced techniques to remove water and ensure no moisture is left behind so that your interior is just "Like it never even happened."
How Do You Address Water Cleanup?
We formulate a detailed plan for each project involving water removal in Canoga Park. Based on our initial assessment of the water loss, we select the right equipment and the best course of action to proceed. Some of the many options we have on our trucks to remove water include:
Truck-Mounted Extractors – These are powerful 300psi pumps mounted on our vehicles that can handle the removal of hundreds to thousands of gallons of water.
Submersible Pumps – These machines are not only efficient and fast but also operate quietly. As some of the most commonly used tools in our Green Fleet, they have powerful discharge and are very easy to set up.
Wet Vacs – These wet vacuums are ideal for picking up where the submersible pumps leave off. The wet vac provides constant suction and easily remove the surface water so that our team can move onto the next phase of drying your interior.
How Long Will Drying Take?
The length of time necessary for adequately drying your home depends on the saturated materials and how long they have been exposed to moisture. We use a unique formula that tells us how many industrial-strength fans, air movers, and dehumidifiers we have to place in the loss zone to ramp up drying.
Water removal in your home is a task we are ready to take on at SERVPRO of Canoga Park/West Hills. Call us at (818) 998-1500 to have a team deployed to your location 24/7 for emergency service.