How Water Damage Can Reach the Ceiling
8/21/2016 (Permalink)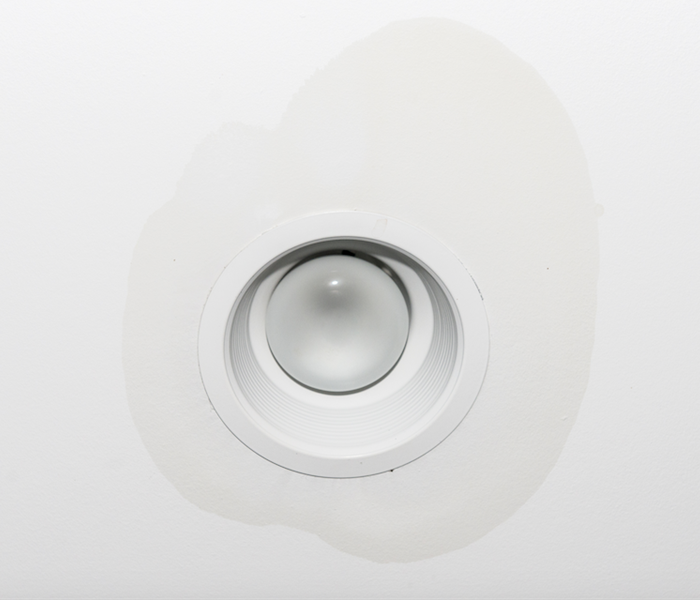 Water Damage Can Occur on the Ceiling or on Any Part of Your Home, Call SERVPRO Quickly to Remediate!
SERVPRO Can Remediate Water Damage in Every Part of Your Home
Contrary to popular belief, it is relatively easy to damage your ceiling with water. Although water naturally flows downwards and does not typically stay in high places for long, ceilings are often made of porous materials which can absorb any water that does reach them, and sustain damage from water leaks above them. Other sources of water damage, including water heaters, appliance leaks, or storm damage, may also reach up and affect the ceilings of a home, although, in these cases, the ceiling damage is typically far from the most pressing issue.

Pipe Leaks

Many pipes cross over the ceilings of rooms to reach other parts of a home, particularly in two-story homes. When water damage hits West Hills ceilings, it is most often due to a pipe leak of some kind, whether in an attic or on the second floor. Regardless, it can be understandably tricky for a homeowner to dry out a ceiling, which is critical in stopping damage spread, staining, and mold growth. We use industrial-grade drying machinery and tools to reach all corners of a room, including ceilings, if necessary.

Second Floor Flooding

Flooding may sometimes happen on the second floor of a home, most often due to a sink or bathtub left on. This water may seep through flooring, soaking into and even dripping through the ceiling below. This represents a serious source of damage and is often one of the most intensive restoration projects we can perform on a water damaged ceiling.

Storms and First-Floor Problems

Some water damage on the floor and spaces below may also reach up to the ceiling. A typical example is interior rain damage, and if driving rain somehow gets into your home, it has a good chance of also soaking the ceilings. Other problems, such as busted appliances, can also lead to small or medium-scale ceiling water damage.

SERVPRO of Canoga Park / West Hills prioritizes fast response times to any call we receive, so as to stop further damage and get to work restoring your home as quickly as possible after any water damage disaster. Give us a call 24/7 at (818) 998-1500.