Where Can Owners Get Mold Safely Removed from Their Canoga Park Homes?
10/31/2020 (Permalink)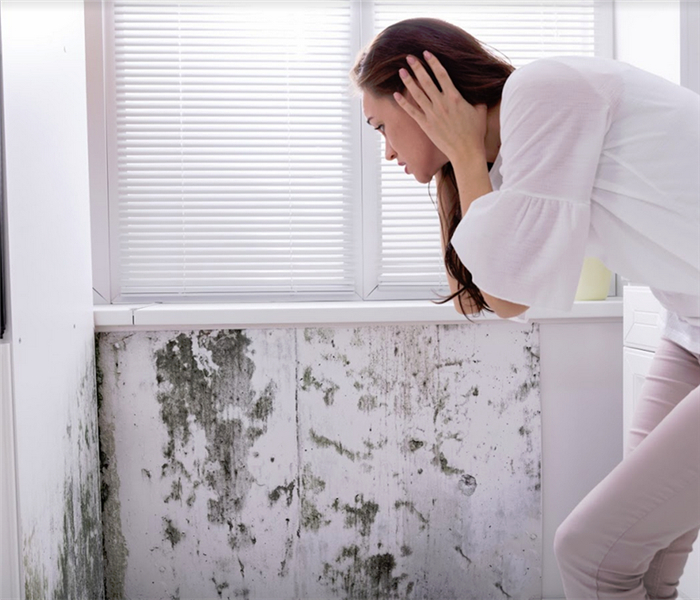 Removing mold from your home needs to be done quickly and safely. Contact SERVPRO 24/7 for professional remediation and mitigation services.
For Safe, Professional Removal, Canoga Park Residents Call SERVPRO
Why Do Homeowners Need SERVPRO to Eliminate Mold?

Why SERVPRO for Canoga Park? It's not just that We're Faster to Any Size Disaster, it is also the level of expertise and the extensive inventory of cleaning agents and equipment our technicians bring to every home. Our technicians follow the guidelines set out by the industry's Institute of Inspection, Cleaning and Restoration Certification (IICRC) and carefully adhere to the state safety requirements.

What Methods Do Technicians Use?
To start mold removal in Canoga Park, our technicians use several methods:
Vacuuming and Wiping – Dry and settled spores often mix with dust. Technicians remove most of these spores with a vacuum and a HEPA filter designed to catch loose spores for disposal. For small or difficult to reach areas, they use a dry sponge. If the mold layer is thick, they may apply water or a mild, anti-bacterial cleaner.
Agitation – For thick, sticky layers of mold, technicians need to break up the mold for removal. They can use brushes with or without a cleaning agent, scrapers, and even powered agitation devices, making certain not to harm the surface being cleaned
Demolition – In some cases, mold hyphae penetrate property, like wall and ceiling panels, too deeply and have compromised the structural integrity. Technicians carefully break down this material and bag it for safe removal from the home without accidentally spreading mold throughout the residence.
Is There Anything Else Homeowners Need to Worry About When It Comes to Mold?
Active mold can cause health problems for some people. Since we cannot remove all mold from any home, SERVPRO concentrates its efforts on the effects that active spores have on the residential and structural property.

For more information about SERVPRO of Canoga Park / West Hills, IICRC guidelines, or anything else about restoring your home here or in Winnetka, call us today at (818) 998-1500. We are here to make a mold infestation "Like it never even happened."
Click here for more information about Canoga Park.