West Hills Residents – Experience the Virtual Skirball Center Hanukkah Celebration
12/1/2020 (Permalink)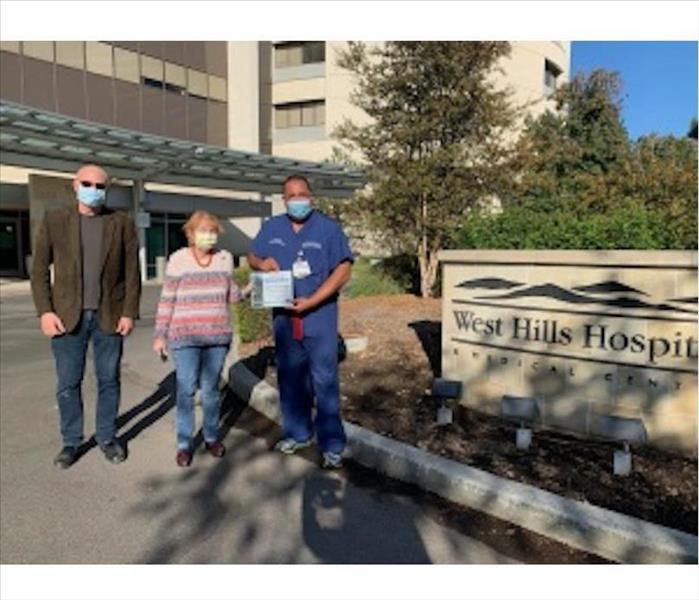 Stay safe during the Holiday Season in West Hills. SERVPRO can help protect your homes against storm damage
This Celebration is Available Online for All West Hills, CA Residents
There is no reason you have to miss out on Hanukkah celebrations when virtual connections become available in times of social distancing. The Skirball Hanukkah Celebration is not canceled, and you can take part in it from the comfort of your own living room, virtually! This year, the Virtual 2020: Los Angeles – Skirball Hanukkah Celebration brings viewers the Festival of Lights online. This is a real one-of-a-kind event, fully streamed with all of the festivities that you would see in person.
Date: Sunday, December 13, 2020
Time: 3:00 pm
Where: Online via YouTube streaming from the Skirball Cultural Center
Cost: Free
Be sure to join just before the streaming event for Hanukkah Show and Tell from 2:30 pm to 3:00 pm.
The holiday season is for bringing everyone together, even when we have to remain apart due to the need for social distancing. If you find that you have fire damage cleanup needs after an emergency in your home, the team at SERVPRO of Canoga Park/West Hills is here to help. Call us at (818) 998-1500, and we will send out a crew as soon as possible to get started.