Is There Flood Damage in Your Canoga Park Home?
3/21/2021 (Permalink)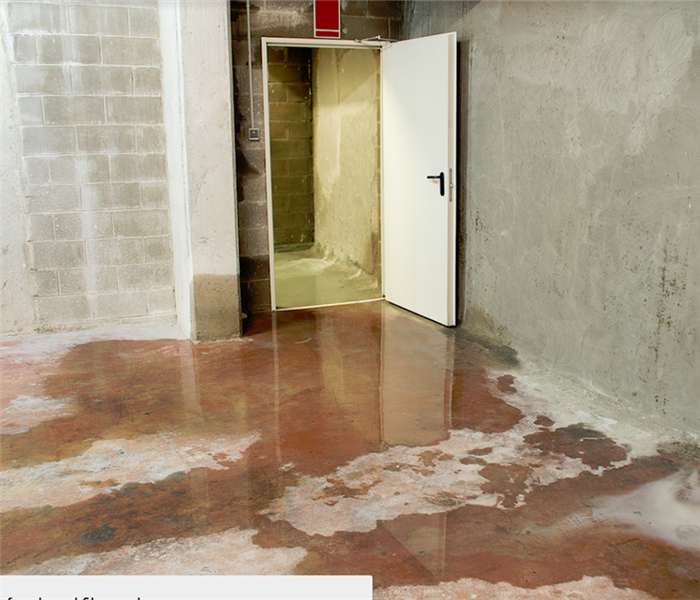 Floodwater can overwhelm your home and brings with it many contaminants. Contact our SERVPRO team for flood damage remediation services.
When You Need Rapid Flood Water Restoration Call SERVPRO
Water has been an important part of Canoga Park's history since the Chumash-Venturaño and Tongva-Fernandeño tribes first lived in what is now the San Fernando Valley area. These early agricultural communities in the Simi Hills and along the Los Angeles River tributaries go back possibly as far as 8000 years.
Spanish and Mexican History
In the 18th and early 19th centuries, our area was part of the Spanish Mission San Fernando Rey de España or Mission San Fernando. After the end of the Mexican War of Independence (1810-1821), the valley was now declared part of the Rancho Ex-Mission San Fernando. In nearby Rancho El Escorpión, in 1845, a land grant was issued to Odón Eusebia, his brother-in-law Urbano, and Urbano's son Mañuel, all members of the Chumash tribe. This grant included a large swath west of what is now Fallbrook Avenue and would later be named Platt Ranch.
Mexican / American Conflict

The Eusebia land grant, along with many others after the Mexican/American War (1846-1848) were voided but left unchanged until the U.S. Civil War. In 1863, the San Fernando Homestead Association purchased the southern half of the San Fernando Valley. They divided it into seven massive ranch operations dedicated to growing wheat. In a short time, the Association was shipping wheat to Europe.
From Owensmouth to Canoga Park
In 1912, one of the many small communities in the southern San Fernando Valley officially incorporated as a larger town named Owensmouth. In 1913, the entire southern half, with a handful of exceptions, were subdivided in preparation for the completion of the first Los Angeles aqueduct system later that year. Three of the more well-known purchasers of land in the new subdivisions were:
Moses Sherman who built streetcar lines for the Los Angeles Pacific Railroad
Harrison Gray Otis, publisher of the Los Angeles Times
Harry Chandler, land developer and son-in-law of Harrison Gray Otis
It was Otis and Chandler who also created and developed the template for modern Los Angeles.
Despite its location to the new aqueduct system, Owensmouth had no independent source of water. After four years of trying to keep its independence, the community joined Los Angeles on February 26th, 1917. Fourteen years later, Owensmouth was renamed, Canoga Park. It continued to stay primarily agricultural but had locations for a movie studio and stunt work.
Flooding Dangers
The same environment that makes so much growth around Canoga Park also lends itself to flooding. Not a problem for most crops, but dangerous for multiple reasons when it comes to homeowners and residences due to the presence of contaminants such as soil, sewer waste, and more. Contaminants can:
Further, stain and discolor structural and personal property
Increase the type and number of malodors that permeate the home
Force the removal and disposal of items like carpets and carpet pads
Increase health risk to anyone working inside the home
Contaminants also increase the number of labor hours, cleaning agents, and equipment needed to return each home to a clean, safe condition.
For a rapid response to flood damage, call SERVPRO of Canoga Park / West Hills at (818) 998-1500. We are here for you 24/7.