Fire Damage Restoration Needed in West Hills
3/26/2021 (Permalink)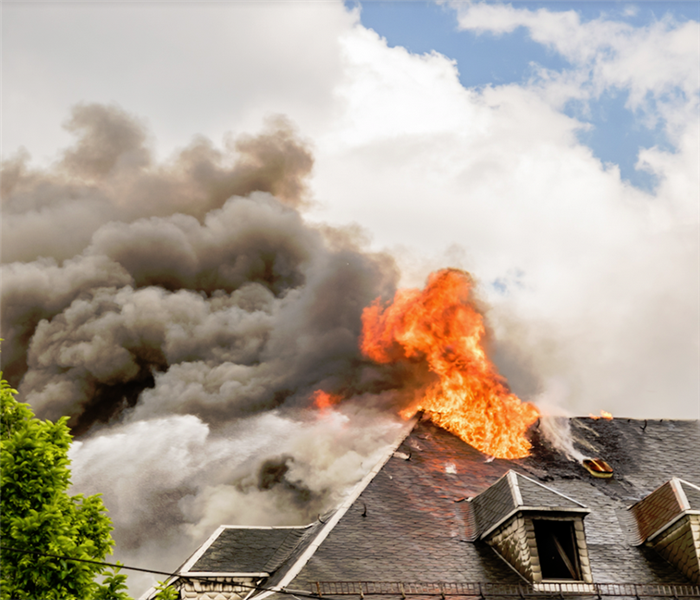 Whether it was a large or just a small fire in your home, it doesn't matter. Our SERVPRO team has many resources to tackle fire damage.
For professional house fire clean up, contact SERVPRO
Residential fires are usually in the kitchen and remain confined there. While this prevents widespread physical damage to the home, some of the residues left after fires are extinguished can be very difficult to remove.

These types of fire damage in West Hills homes require special cleaning agents that can break up the residues for easier removal. SERVPRO restoration teams train extensively with cleaning agents and specialized equipment to remove residue particles. These particles not only damage surfaces but also emit malodors which can remain for weeks and months even when the home looks restored.
How do the Cleaning Agents Work?
Break up thin particle layers that can be wiped away with damp or dry sponges
Liquid cleaners isolate or emulsify particles in thicker layers from the affected surfaces for wiping away or with extractors that remove everything in the solution
Combine with or breakdown the odor-causing particles which eliminate the malodors
Contact SERVPRO of Canoga Park / West Hills at (818) 998-1500 for a fast, professional response to a residential fire.