Does SERVPRO Provide Fire Restoration and Smoke Remediation in West Hills?
5/3/2021 (Permalink)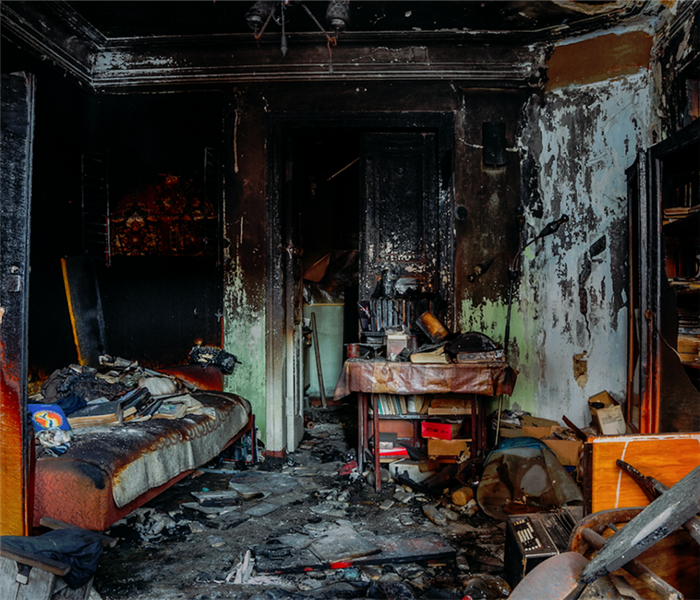 Odors can remain long after a fire has been extinguished and fire damage cleaned up. Partner with SERVPRO for effective remediation services.
SERVPRO Provides Fire and Smoke Damage Restoration and Cleanup in West Hills
After the damaged contents and structural items have been removed, there is often a lingering odor caused by smoke residues in the air and resting on walls, floors, and your contents. We remove residues as part of a complete house fire clean-up. Odors may remain and require further intervention to remove all traces of the fire.
SERVPRO provides fire restoration for residences and commercial properties in West Hills and the surrounding area. Our highly trained professionals respond on a 24/7 basis in four hours from your call to minimize and contain additional fire damage from water and chemicals used to quell the fire. Broken windows and doors are boarded up to prevent intrusion.
We provide complete house fire cleanup, including:
Removal of fire-damaged materials
Water and chemical removal
Complete house fire clean up
Property repair
Professional smoke deodorization
After thoroughly cleaning the structure and contents, we use Ozone to neutralize odor-causing molecules, breaking them down into smaller, less offensive materials. Ozone is a colorless pale blue gas used to remove offensive odors.
Call SERVPRO of Canoga Park / West Hills for fire restoration services in West Hills and surrounding areas. We can help 24/7. Call (818) 998-1500.