Does SERVPRO Provide Emergency Services Water Damage to Commercial Properties in Canoga Park?
4/30/2021 (Permalink)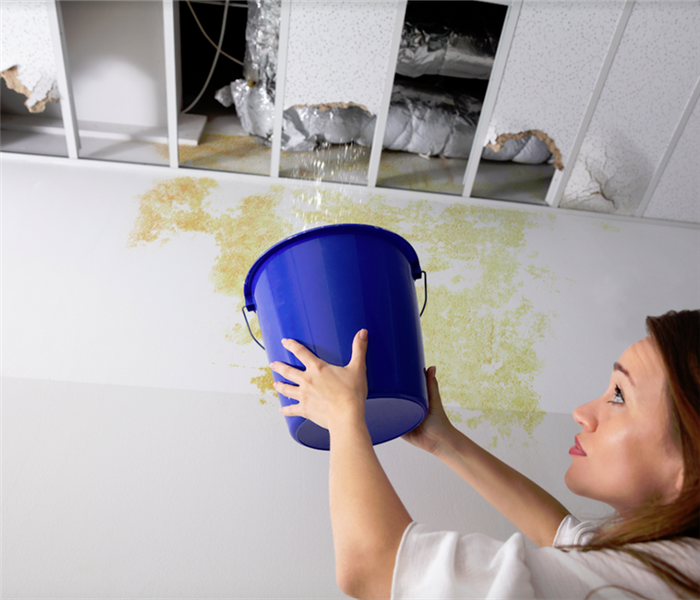 Water damage can certainly slow down business. Call our SERVPRO team 24/7 for water removal and remediation services.
SERVPRO provides Commercial Water Damage Restoration in Canoga Park
Water damage in Canoga Park commercial properties can have a devastating impact on operations. Whether your business is retail customer-facing or manufacturing processes, sales and production are impacted. Your time is divided on dealing with the emergency and how to rearrange your business operations while water damage repairs are underway.
SERVPRO can help you with water damage repairs in your Canoga Park commercial building. Not only will our team of professionals look after water clean up and drying, but we can also help manage subcontractors to make the necessary repairs. We look after:
Bringing pre-approved subcontractors on site
Coordinate Trades and supplies
Working closely with your team to minimize the impact on continuing operations
Manage the water damage restoration project to complete it promptly
Utilizing SERVPRO's water damage restoration services enables commercial owners to focus on their business emergency operations while repairs are being completed. Our services allow you to also focus on customer retention and transition back to normal business operations.
Call SERVPRO of Canoga Park / West Hills for water damage services in Taunton commercial buildings and surrounding areas. We can help 24/7. Call (818) 998-1500.