Storm Damage in Canoga Park: More than Just a Spring Shower
5/27/2021 (Permalink)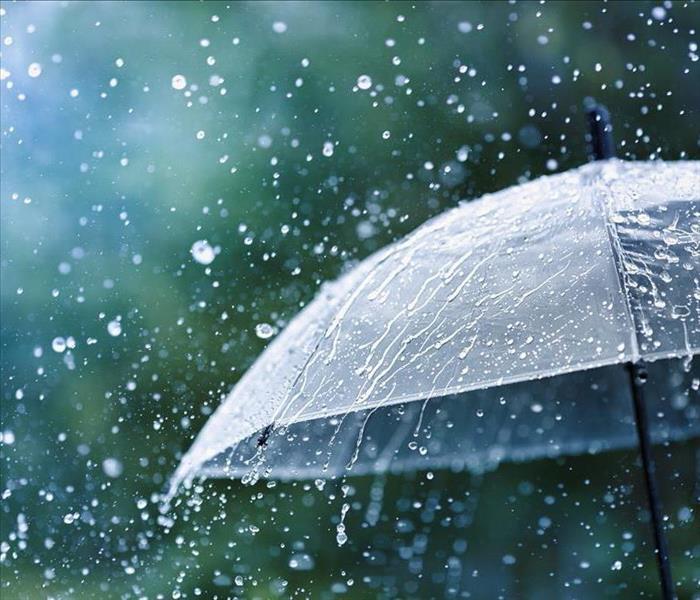 When a storm hits home, call the professionals at SERVPRO. Our IICRC certified techs are ready for any size storm damaged job.
SERVPRO Is Standing By; Ready To Remediate Your Storm Damage
Storms can occur at any time of the year and any time of the day. Some are shorter than others but can still create damaging winds and rains. These winds do not always directly affect your home's exterior but can become so powerful that they topple trees and power lines. These tall objects can fall on your home or garage, creating damage in many different forms.
In Canoga Park, storm damage can involve more than heavy rains that only lead to water damage. Shingles may be ripped off, siding and windows might become cracked, support beams in roofs may be damaged and broken, and storm doors can come unhinged when a house shifts because of the increased weight from a telephone or utility pole. A tree landing on your roof can also create the same situation.
Fires Can Break Out Because of Storm Damage
Although not as likely as poles, trees can also roll or slide, causing even more damage before they are removed. Professional crews should remove such items. The homeowner should never carry out this type of work. An additional threat of downed power and telephone poles is fire from the electricity in the lines. These lines do not pose only an electrical shock hazard but also one of fire. If a line is touching or coming into contact with your home, this creates a genuine fire risk.
Clean-Up Should Begin Immediately – By Professionals Experienced in Catastrophic Damage
Because of the tearing, your home's structures can suffer, and the types of exposed materials, our professionals should be called in to conduct the necessary work. We are highly trained and experienced in all phases and types of restoration work. We can bring your home back to its previous state, the one that you and your family previously enjoyed before the storm ripped through your neighborhood. From the first assessment to completing the work needed, our teams work together to ensure your home is quickly repaired.
Available Any Time You Need Us
Make a call to SERVPRO of Canoga Park / West Hills at (818) 998-1500 to schedule an appointment with us. We'll have your storm damage under control fast and have your home in pre-storm condition, so you and your family do not have to spend any unnecessary nights away from home. We are available 24 hours a day, 7 days a week, to take your call and get the job done fast.