Can a Bell Canyon Company Remain Open During Commercial Fire Damage Restoration?
11/21/2021 (Permalink)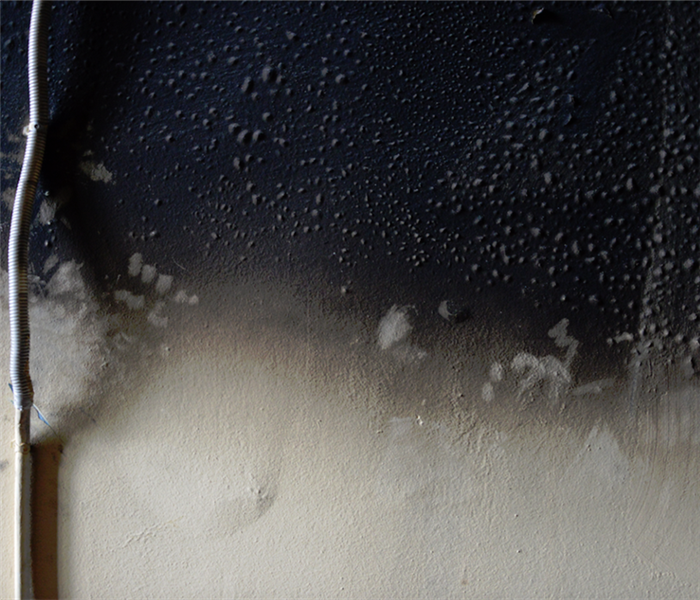 Soot can soil both the walls and the contents of your commercial location. Team SERVPRO is available to clean and remediate the fire damage.
SERVPRO Serves Bell Canyon With Professional Commercial Fire Cleanup Services
Even a small amount of fire damage can grind a Bell Canyon business to a halt with problems such as:
Soot on walls and ceilings
Inspection of stored stock for damage
The need for water cleanup
Charred building materials cause odors
Dangers from damaged structural elements from heat
During fire damage restoration services in Bell Canyon properties, SERVPRO recommends that it is generally best to close the building temporarily because of the potential to transfer soot particles throughout the building and the possibility of soot being an irritant for some people.

SERVPRO technicians thoroughly inspect the furnishings, stock, and other items to see if they can be covered or require a pack-out during the cleanup and restoration. The techs set up cleaning stations to handle non-porous things that can benefit from abrasive or immersive cleaning methods. These actions are some of the most common ways to remove smoke residues.
In the case of data centers or other electronic equipment, both heat and water can cause issues, and these devices should not be tested to avoid the danger of shock or permanent damage. SERVPRO can arrange for an industry professional to inspect the equipment to determine if it is in good working order or requires repairs before bringing it back into the building for reuse.

Before reopening the building, SERVPRO IICRC-certified technicians do a visual inspection to ensure the structure is sound. The problem areas left behind by the fire have been addressed through either controlled demolition to remove ruined items or restorative cleaning applications.
SERVPRO of Canoga Park / West Hills at (818) 998-1500 stands ready to assist Bell Canyon commercial properties with any size and type of fire damage restoration services needed. The trained and certified technicians are on call and willing to help 24/7.