SERVPRO - Restoring Flood Damage Effects in Canoga Park
10/13/2017 (Permalink)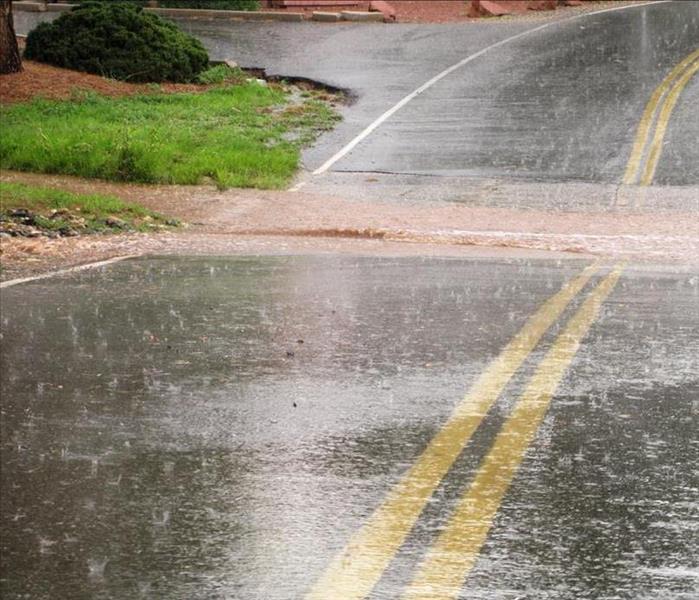 SERVPRO of Canoga Park / West Hills is available 24 hours, seven days a week, 365 days a year to restore your water damage.
Canoga Park Homes Can Be Restored From Flood Damage

At 76 years old, Canoga Park is one of the younger cities in our area. It is diverse regarding population, economics and many other factors that make it a jewel of the San Fernando Valley. Most of the homes are new compared to other parts of California, but that does not stop in-home disasters from happening.

Despite the nearby Chatsworth Reservoir and other sources, flood damage in Canoga Park comes primarily from failed plumbing. SERVPRO knows well that connections and faucets wore out from years of use and appliances past their manufacturing life cause millions in repair and replacement costs annually.

One of the most common issues we deal with is a dishwasher and its supply hose. Even the most energy-efficient model uses 4 gallons for each load of dishes, so when one fails, it is the equivalent of pouring out four large containers across a kitchen floor over a few minutes. The water runs everywhere, and unless the homeowner is present when the incident happens, it spreads quickly to dining and living rooms. Since the detergent used to clean dishes is much stronger and more caustic than used in carpet cleaners, SERVPRO technicians remove the water as quickly as possible and then use our carpet shampoo and a steamer to remove the detergent before it can harm the carpet fibers or the laminate underneath.

When the problem is the water supply hose, the first problem we have to deal with is stopping the flow. If the homeowner does not know where their cut-off valve is, we turn off the water to the home before walking inside. With the flow turned interrupted, we pull out the dishwasher and then replaced the ruptured hose and connections.

Since this is clean water, we do not have to be concerned about caustic soap, but the sheer amount of water can flood the entire first floor of a home in just a couple of hours. If the residents are gone when the hose ruptures, they may find water flowing out from under their front door when they come home.

Using pumps and water extraction wands, SERVPRO can remove this water from most homes in less than a day. For larger homes like mini-mansions, it may take two or three days depending on the square footage and type of carpets.
Locally Owned Company with National Resources
Regardless whether the damage is from a dishwasher, burst pipe or a flash flood, SERVPRO of Canoga Park / West Hills is here to help. To find out more about what we can do for you or schedule an appointment, call us today at (818) 998-1500.
For more information regarding the city of Canoga Park, click here.