Cleaning Fire Damage in West Hills
10/18/2017 (Permalink)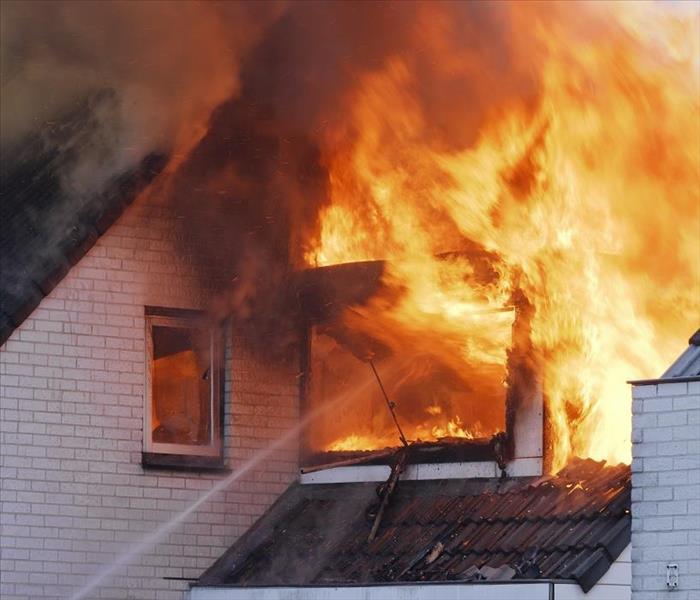 SERVPRO technicians have several methods of cleaning for different surfaces to ensure your home is restored "Like it never even happened."
SERVPRO's Fire Damage Cleaning Techniques
Restoring and cleaning West Hills property after a fire is cheaper than replacing it. Insurance companies prefer this option and insist on an inspection to determine the cost before signing off to replace large furniture items like sofas and recliners.
To ensure restoration to a West Hills home after fire damage is accomplished right the first time, a professional remediation company is needed. SERVPRO is one of the oldest companies in California to offer these services. Our experience over the years has developed into six primary methods for cleaning property depending on how severe the damage might be.
Dry Cleaning (Wiping) – This method is for removing light to medium, non-greasy soils. It also works as a pre-cleaning method to remove excess residues before wet cleaning (wiping). The response team uses dusting cloths and feather dusters on these dry particles. For heavier soils, they may switch to vacuums and dry sponges.
Wet Cleaning (Wiping) – An effective method for removing moderate to heavy smoke and soot residues. SERVPRO team members use water to saturate surfaces while cleaning. For thicker residues, they mix cleaning agents into the water. Cloths and sponges are used to apply water and agents before wiping off the residue.
Spray and Wipe – This is another wet method, but technicians use a spray bottle for the application instead of saturation. It gives technicians more control and is a better method on fabrics when there is a risk of the color running by using too much water or cleaning agent.
Foam Cleaning – We use a pump-up spray bottle with this method to force air into the cleaning solution before spraying it onto a stain. It places the cleaning solution onto the stain without using too much liquid and on fabrics that are at risk for shrinking with other methods such as upholstery material. On small areas, a technician creates a foam in a small container and then applies it using a small brush.
Abrasive Cleaning – Our IICRC-certified technicians use this method on rough surfaces like rock or harder types of marble. They work in a thick liquid using scrubbing pads, a wire brush or steel wool.
Immersion Cleaning – We use this last method on items with very heavy residues. Technicians lower the property into a tank containing a cleaning solution, and then high-frequency sound waves are used to forces bubbles through it. It agitates the item without using a scrubbing device and is a handy method on items like Venetian blinds.
Cleaning and restoring your property is not a quick process. It is one that SERVPRO of Canoga Park / West Hills has been performing for decades and continues to support our neighbors. If you need us, call (818) 988-1500 today to schedule an appointment.
For more information about West Hills, click here.