Repairing Flood Damage in Bell Canyon
1/20/2018 (Permalink)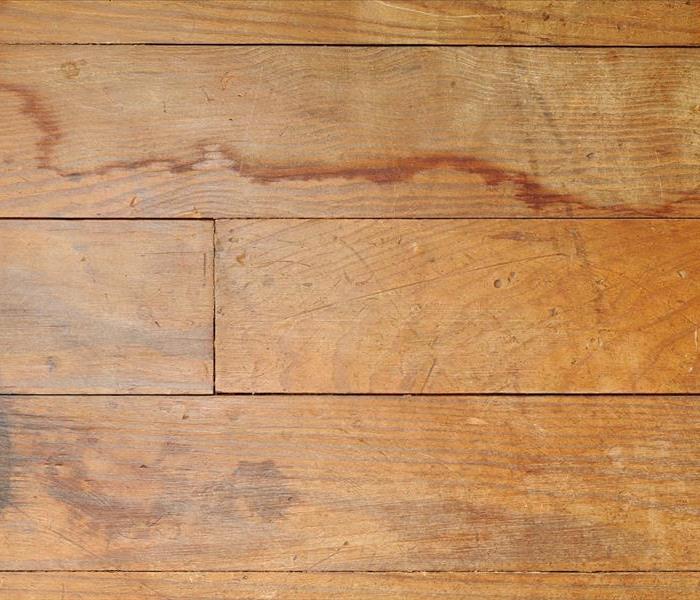 SERVPRO begins restoration by testing the moisture content and bringing down the humidity of the room.
SERVPRO's Process to Restoring Hardwood Floors after Flood Damage
Flooding around Bell Canyon has been worse than usual this last year, just like for so many other cities in our area and more rain is expected. The water left afterward has been fairly clean, but some homes have had to deal with mud and other contaminants that make cleaning and restoration more difficult. Most of the damage still comes from the amount of time water soaks into the property.
Restoring hardwood floors in Bell Canyon after flood damage takes the right equipment, training, and experience. To get the best possible results, SERVPRO has created a checklist based on our twenty plus years in the restoration business.
Cupping, warping, and buckling begin in floorboards after flooding. If we can quickly remove the water and dry the floorboards, then the damage remains minor, and we can repair or eliminate it. Before we can begin any work, the moisture content of the wood must be twelve percent or less. We test this with specially designed moisture meters. If the content is higher, we have to lower it, or our efforts result in further damage to the floorboards.
Our first step is to reduce the humidity of the room to less than forty-five percent. SERVPRO technicians set dehumidifiers to remove moisture from the air and then set up air movers to carefully force warm, dry air underneath and over the floorboards.
Next, we bring the humidity to under twenty percent. It is at this point that further damage stops and the chance for mold growth significantly drops. Once we test the humidity at fifteen percent, then we bring in space heaters to raise the inside temperature to increase evaporation. If the varnish on the floor slows evaporation, we use a pin roller to pierce it in areas with little foot traffic and corners.
Now, we can repair and restore the floorboards. For cupping and warping, we can sand down minor damage and then apply new varnish to even out the appearance. If the damage is major, we replace the affected piece. Buckling is more severe than cupping or warping; it twists the wood and can even push other floorboards out of place. In most cases, we have to replace the piece with a new one sanded down to match.
Restoring your wood floors after flooding is a time-consuming process, but it is much more cost-efficient than replacing it. For more information on what SERVPRO of Canoga Park / West Hills can do for your home, call us today at (818) 998-1500.
Click here for more information on Bell Canyon, California.