Musty and Foul Odors Are Often a Hint of Mold Damage in Your Winnetka Home
5/4/2018 (Permalink)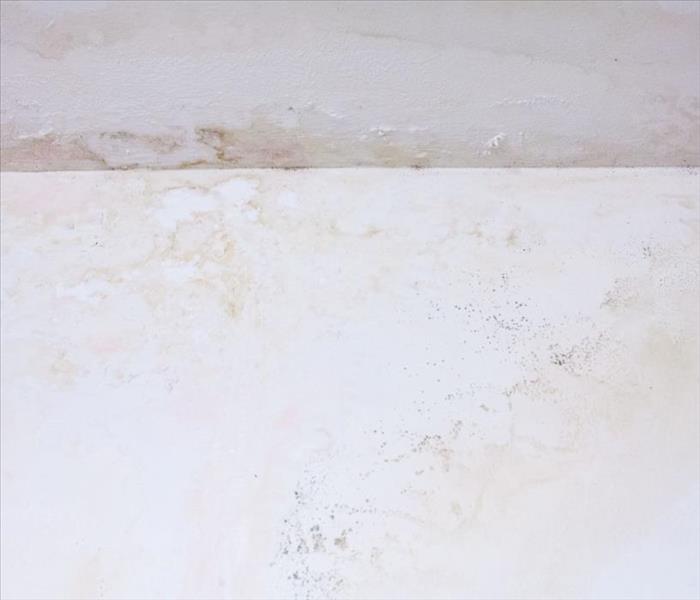 A musty odor can often be the first sign of mold damage in your home, if you think you are dealing with mold damage call SERVPRO to remediate.
SERVPRO Can Quickly and Thoroughly Remediate Mold Damage Found in Your Home
Mold damage can become a real issue when it goes unchecked for extended periods of time. However, mold growth is not always visible at first. For example, a roof that is on its last leg may leak rainwater into your attic. Over time, this water can lead to mold growth, as mold spores thrive in a moist environment. If you do not enter your attic regularly, it is easy to be ignorant of the problem. In these situations, it is not too late to call for professional help.
A musty odor can often be one of the first significant signs of mold damage in your Winnetka home. Mold spores are omnipresent; there is no way to truly rid your home of them. However, they are harmless until they come in contact with moisture. As a mold colony feeds on moisture, it grows and has the potential to cause rot to the structure of your home and health effects.
One of the first things SERVPRO can do when our employees arrive at your home is put up a barrier to keep the mold spores from spreading when we start the remediation process. Mold can be tackled by our SERVPRO techs through cleaning, antifungal agents, and disinfectants.
SERVPRO can handle the odor of mold through the use of advanced industrial tools. Our techs can use air scrubbers to get the odor out of the air that first alerted you to the mold in your home. Air scrubbers utilize HEPA filters to trap and contain spores, effectively neutralizing the particles that caused the foul smells in the first place. Another tool our team can use in these situations is a thermal fogger, which can dissipate the spores and eliminate the malodourous particles.
If you smell mold in your home, do not wait. Reach out to SERVPRO of Canoga Park / West Hills at (818) 998-1500. Whatever the time, we can send our technicians to your home as soon as possible.
Click here to learn more about Winnetka area.