Fire Damage Experts In Bell Canyon Discuss Problems With HVAC Systems
6/18/2018 (Permalink)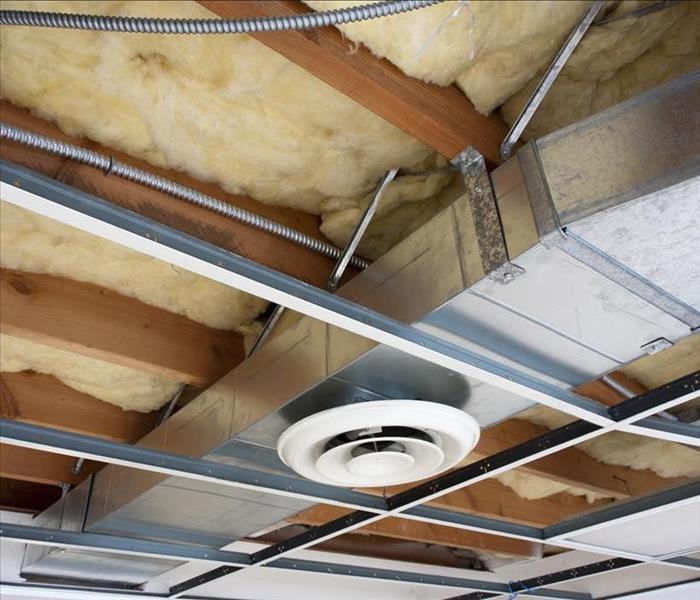 SERVPRO Provides the Resources to Purge Home HVAC Systems from Smoke, Soot, and Odors After a Fire in Bell Canyon
Migrating Smoke, Soot, and Odors within Ventilation Systems Typically Need Cleaning and Restoring
Whenever a fire burns inside a Bell Canyon building, heat and smoke can both cause extensive damage. Once a blaze ignites, it burns materials as fuel starting from the source until the flames get extinguished. As the fire spreads, solids turn to gas or combust at different rates. Partially combusted materials disperse throughout the structure in the form of smoke and soot particles.

Smoke can penetrate items making them produce pungent odors, whereas soot residues can adhere to surfaces and ruin the finish on an object. During fire damage mitigation in Bell Canyon, cleaning and removing soot is essential to make the home odor-free and to save items from being discarded. Before work begins, our SERVPRO technicians inspect any building materials and contents that may have been affected by smoke. Once all affected areas inside the house are found, we choose the proper cleaning method for the specific type of soot present.

One structural component that gets inspected after any burn damage takes place is the building's heating ventilation and air conditioning or HVAC system. If soot particles get inside the ventilation system, then it is possible that residues can travel through the home's vents and affect areas far away from the fire's source. During any restoration project where smoke was present, our SERVPRO technicians inspect the ductwork to see if residues exist. If there are soot residues present inside the ductwork, then the HVAC system may require cleaning.

When cleaning HVAC systems, we start by removing and cleaning all vent registers and air intakes. Then, we wipe all accessible surfaces on the inside of the ducting with specialized soot removal chemicals. Next, we vacuum out the inside of the ducting to remove any soot or dust particles. If problems are severe enough, our SERVPRO restoration crew can clean the ducts with an ultra-low volume fogging system.

When using a ULV fogger, the idea is to recreate the way that smoke got into the HVAC system in the first place. The machine gets filled with duct sealing and deodorization chemicals that get fogged into the building's vents. If you ever need help with smoke-related issues, call SERVPRO of Canoga Park / West Hills at (818) 998-1500 any time of the day.
Information and data on this area by clicking.