Cleaning And Drying Your West Hills Home Following Water Damages
7/5/2018 (Permalink)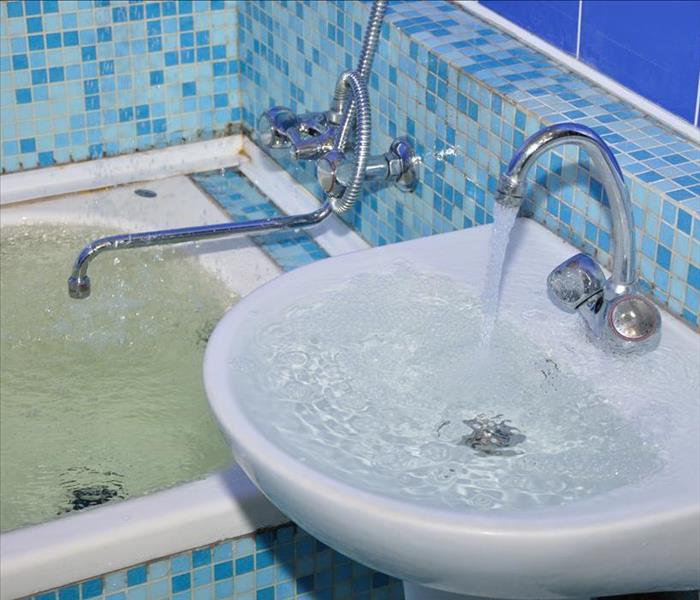 Mistakes Lead to Water Damage Needing Cleanup and Restoration in West Hills, Call SERVPRO for Fast Help
Homes and Businesses in West Hills Benefit from Prompt SERVPRO Water Removal Services
Among all of the threats that your West Hills home faces from the outside, people often overlook the ease with which disasters can occur inside of their homes. While a common culprit for damages is often the appliances breaking down over time, another frequent contributor to the problem is user error. Something as simple as putting the plug into a bathroom sink and walking away while it runs, or not completely shutting your dishwasher door before you start a cycle can all lead to issues in your home that require immediate attention from trained professional restorers.

Regardless of what has caused the water damage in your West Hills residence, getting the problem solved quickly is something that is critical. Professional restoration is advisable here because inadequate cleaning techniques can leave moisture and dampness behind. These symptoms can further weaken structural components and allow for compounding damage such as microbial growth to occur in as little as 72 hours.

Our SERVPRO professionals understand that adequate cleaning and drying of the water damage is crucial, and that begins with understanding where the problem lies. Thermal imagery can determine the full scope of the moisture and dampness through flooring, ceilings, and inside of wall cavities. While larger spaces can usually get dried out thoroughly using only heavy-duty air movers and industrial grade dehumidification equipment, specialty tools can sometimes be a requirement for harder to reach areas.

Drying mats get placed by our SERVPRO technicians to penetrate beneath the first layer of flooring to help remove any lingering moisture underneath the surface picked up by thermal imagery. Carpeted areas that get affected by the water loss incident often require weighted extractors to force the water up from the fibers and padding underneath to better dry them out. The completion of the service must include no residual dampness to the underflooring or concrete pad.

While this is just a small subsection of the overall restoration process, it can give you an idea of the kind of dedication and service that you can expect from our team of professionals. Our SERVPRO of Canoga Park / West Hills restoration specialists respond quickly and can help you to overcome any sized disaster that affects your home. Give us a call today at (818) 998-1500.
Directions to West Hills by clicking.