Water Damage in Your West Hills Hotel
7/22/2018 (Permalink)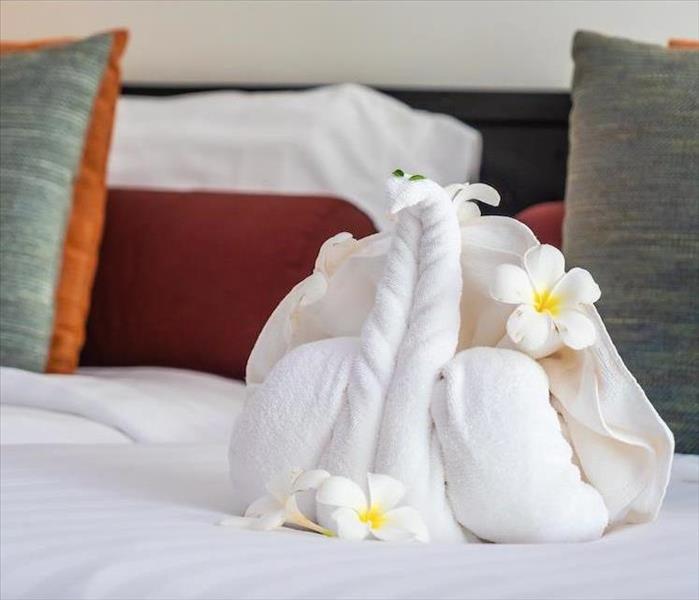 Guests expect a great smelling room that is free of water damage. Contact SERVPRO if your hotel is facing damage after an incident.
SERVPRO Technicians Effectively Remediate Water Damage in Your Hotel
Running a hotel in West Hills is undoubtedly a lot of work. Not only is there fierce competition between various other overnight accommodations, but you also work to provide the best experience and amenities to your guests. The last thing that your business needs is a water incident that could pose a threat to different areas of your building, let alone a high traffic area frequented by guests.

Even a small-scale incident can cause much unrest among the guests that you have. As you strive to rent each room every night, reputation carries weight through online services and rating sites. This aspect is why taking care of commercial water damages in your West Hills hotel quickly is essential to keeping that reputation high.

Our SERVPRO team can help you to overcome this unfortunate occurrence efficiently and thoroughly, minimizing the impact on the guests in your business and helping to keep your operations running smoothly.

One of the first things that you have to consider in an incident like this is where the problem began. While our SERVPRO professionals can help isolate the literal source, you have to likely section off the affected areas (and any areas that could later become affected) until the restoration gets completed.

This approach might limit some of the amenities or available rooms that you have to offer, but does not stifle the flow of guests, either. Our technicians work quickly to extract any present water, to dry it completely, and to further assess the situation for lingering moisture that could cause greater concerns in the immediate future.

It is likely that your hotel has maintenance and custodial services, but professional restoration is much faster and more efficient overall. A single bad YELP review could throttle your business, so take the necessary steps to get the job done correctly.

If you have a water damage event in your hotel, you should not waste any time to get the problem resolved. Give our experienced SERVPRO of Canoga Park / West Hills technicians a call today at (818) 998-1500.

Click here for more information on the city of West Hills.