How Do I Make Sure My Ceiling Does Not Collapse after a Water Leak?
9/1/2020 (Permalink)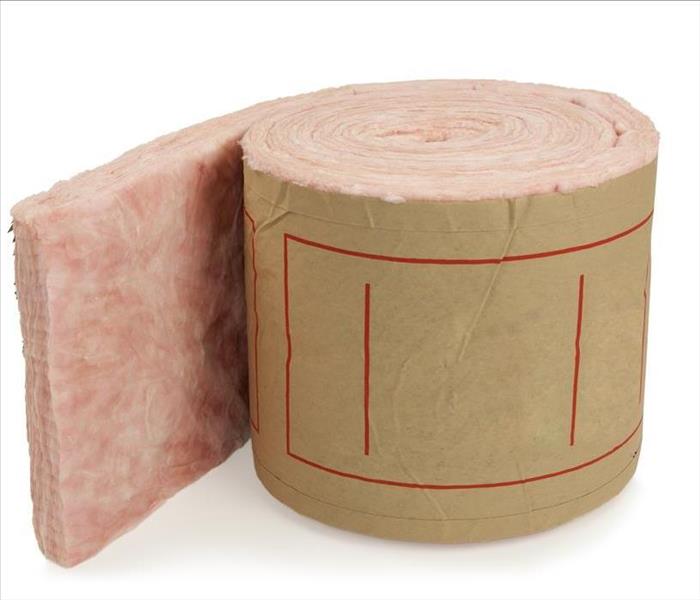 SERVPRO may salvage wet insulation in your Canoga Park attic or crawlspace with swift water extraction and drying.
SERVPRO Takes Safety Precautions While Restoring Water Damaged Materials in Your Canoga Park Home
An upstairs bathroom leak that goes unnoticed can seep through the ceiling, potentially causing further damage to your Canoga Park property. It is essential first to make sure you stop the leak, to mitigate further harm. Then, while you wait for the professionals at SERVPRO to arrive, you should stay clear of the area for safety reasons. You may want to move or cover furniture for additional protection against further leaking. Don't! Stay safe and let us move or cover the furnishings. Technicians cut around the damaged drywall to expose the cavity, enabling the drying process.
Does Moisture Impact Insulation Above the Drywall?
SERVPRO Determines the Salvageability of Your Drywall
While undergoing the water damage restoration project for your Canoga Park home, our trained SERVPRO professionals typically remove insulation along with the hanging building material comprising the ceiling. When trapped, moisture can foster mold growth within your insulation and the ceiling cavity. Additionally, moisture lessons the insulating properties, making it less likely to insulate your home correctly.
What types of Insulation may be in my attic crawlspace?
Fiberglass: More durable than cellulose and rockwall, but if vapor barriers become damaged, moisture may get in and increase the risk of mold growth.
Cellulose: Usually becomes matted when wet, rendering it ineffective. It also lessens fire resistance and anti-microbial properties.
Rockwool: It also becomes matted and loses effectiveness. Besides, the metal components may rust.
Regardless of the type of insulation in your ceiling, the ceiling cavity should be emptied for adequate drying procedures. Technicians extract the moisture using portable vacs with hoses, and then actively dry the cavity with directed airflow. After they measure moisture levels to ensure they are at the proper preloss levels, technicians begin the replacement of insulation and hang new drywall panels. We make it, "Like it never even happened."
For 24/7 assistance with water damage, contact SERVPRO of Canoga Park / West Hills at (818) 998-1500.