In Canoga Park, Six Places Where Mold Remediation Could Be Needed
6/28/2021 (Permalink)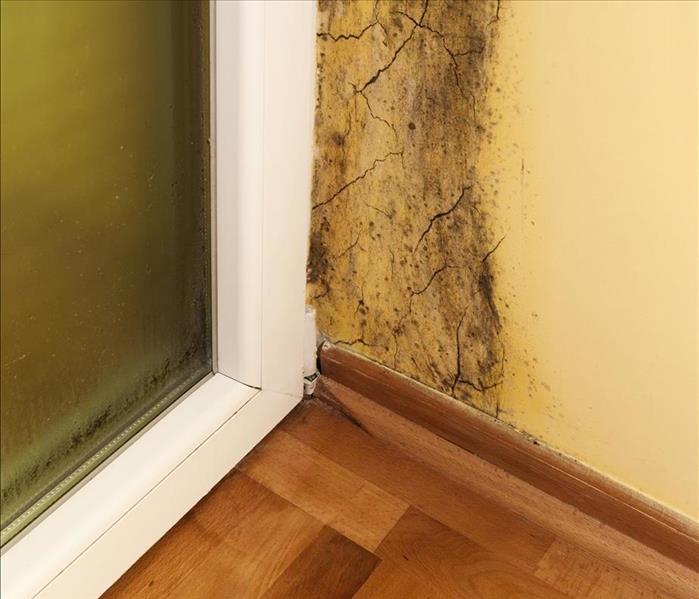 Moisture may mean mold growth. SERVPRO inspects and remediations to mitigate mold damage in your Canoga Park Property
Why SERVPRO for Mold Damage Remediation in Your Home
Mold remediation in Canoga Park is the outcome when too much water or moisture contacts a food source offering mold spores opportunities to colonize into a problem.
Though mold growth is less of an issue in this part of southern California, it is still an economically impactful occurrence. SERVPRO points out that mold proliferation in Canoga Park can lead to material damage to the structure and possible health effects to the residents if left untreated. Diligently inspecting the hot spots for mold growth can mitigate the chances of having to call SERVPRO for mold removal and sanitization of your property.
Bathroom. It is easy for mold to thrive in your bathroom because this is a region of the property where a high amount of moisture is produced. Mold can grow in several bathroom settings, including the ceilings, walls, shower curtains, wet towels, toilet, and sink.
Tiny leaks behind the fridge in the ice-maker water line, near the dishwasher with temperature variations, and under the sink can create the moist environment necessary for mold growth.
Poor seals allow moisture and condensation on window panes if relative humidity (RH) is too high inside the structure. Molds can thrive near the edges of wood or metal-framed windows. The condensation will typically accumulate on the frames and sills of your windows. When left unchecked, mold can start to grow.
Substandard insulation allows higher temperatures that will raise the RH. Attics with roof leaks, poor ventilation, or drain tile issues are susceptible to undetected mold growth.
Exposure to moisture from leaks, overflowing water from plants, floor cracks, or floods. Quick suction action may prevent discarding of the carpet and padding.
Laundry Room. Washing machine leaks from supply lines or the drainage line are common. Periodically replace these. A clothes dryer with clogged filters from lint will not dissipate the heat properly, causing insufficient drying time, wasted electricity, and higher ambient RH.
Why Choose SERVPRO for mold remediation services?
A significant mold infestation must be dealt with safely by wearing protective clothing and gear. Containment is crucial to prevent spores from circulating throughout the structure. We utilize specialized industrial-grade equipment such as negative air pressure machines, dehumidifiers, air movers, air scrubbers, and fogging machines. The result is no musty odor and a sanitized, safe home. The SERVPRO professional technicians are corporate trained and acquire IICRC certification in many aspects of cleaning and mold removal techniques. Call us for a complimentary mold inspection.
SERVPRO of Canoga Park / West Hills uses advanced mold remediation techniques and equipment. Our advanced equipment helps to detect and stop the source of water feeding the mold in Canoga Park. We then isolate the affected area using a negative air pressure chamber. We are proud to serve the communities of Canoga Park and West Hills with 24/7 service. Call us. (818) 998-1500