Prompt Response for Commercial Flood Damage in Canoga Park
1/24/2021 (Permalink)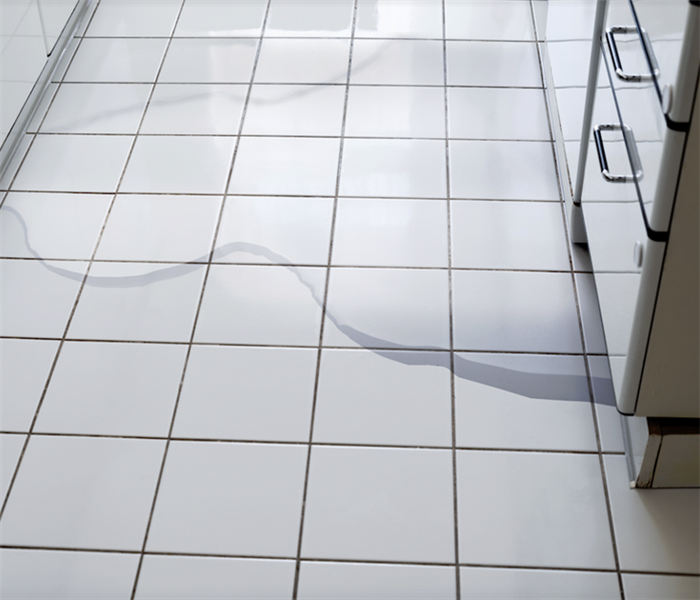 Flood damage? SERVPRO is prepared with restoration equipment and experienced technicians. Call us today!
SERVPRO Provides Effective Commercial Flood Damage Restoration Services in Canoga Park
Canoga Park is a neighborhood in the San Fernando Valley region in Los Angeles, California. It has a population of 57,217 people. Canoga Park has an urban feel, and many of its residents rent their homes. Many parks and shops are present in this neighborhood. Many young professionals and families reside in Canoga Park, and they tend to be liberal. The public schools of the neighborhood are above average.
Before the Mexican-American War, the neighborhood was a part of a rancho. Once the American army gained the victory, it was changed into wheat farms and subdivided later. Part of it was named Owensmouth, a town established in 1912.
Pre-American history

The area where Canoga Park is presently situated was the homeland of Native Americans in the Chumash-Ventureno and Tongya Fernandeno tribes, which lived in the Simi Hills and along the Los Angeles River's tributaries. They exchanged goods with the North Valley Tataviam-Fernandeno people.
Attractions
Canoga Park is known for its central location and fantastic weather. It is near many of the region's top attractions. Various restaurants, cafes, shopping areas and parks like the shops at Vallarta and Westfield Topanga and the Village are present. Many festivals occur in Canoga Park all year round. Examples are the Canoga Park Memorial Day Parade and the Dia de los Muertos festival.
Best things to do around and in Canoga Park

Visit the Canoga-Owensmouth Historical Society
Learning about an area's culture and history is the best way to connect with it. You can learn about the neighborhood's past by visiting the Canoga-Owensmouth Historical Society. This museum features numerous exhibits. Some rotate while others are permanent, meaning visitors cannot lack something interesting to see. The items displayed in the museum illustrate life in the San Fernando Valley and Canoga Park in various eras, including the Mexican Rancho days, the aerospace industry days, the farming days, and the days of the Chumash Indians.

Unwind in Parthenia Park

If you want to spend time relaxing without having to travel too far, visit Parthenia Park. The park has attractive green spaces where you can enjoy a family picnic or lie on a blanket with a book. There is also a playground on site.
Play golf at the Calabasas Country Club
This is a large property with numerous facilities, including an eighteen-hole championship golf course. The course is ideal for all levels but is challenging enough to keep even the excellent golfers on their toes. While making your way along the course, you can enjoy the breathtaking scenery and notice that all holes are named after a movie that was filmed on-site.
A flooding incident can affect anyone visiting or residing in Canoga Park. When such an incident occurs, it is essential to seek assistance from restoration experts.
How SERVPRO performs commercial flood damage restoration
Dealing with the aftermath of folding is a significant undertaking for any region or community to face. SERVPRO can mobilize multiple teams quickly within a few hours to respond to commercial flood damage in Canoga Park.
We understand that flooding can negatively affect your business because we are also business owners. We also understand the different disaster relief required by restaurants, condos, manufacturing plants, and office buildings. Regulations differ for these entities, and they change between municipalities and counties.
Our commercial flood damage restoration process includes:
Floodwater extraction
Structural drying
Mold remediation
Complete build-ups
Our team can use portable or truck-mounted water extraction equipment to remove floodwater quickly. If there is no power, we use electrical generators to provide the needed power. Vinyl wall coverings are common in commercial buildings. It is daunting to dry walls behind vinyl because vinyl wallpaper is a vapor barrier, which blocks water behind it. Vinyl prevents the transfer of moisture, and for that reason, dehumidifiers cannot eliminate moisture effectively from the wall. Our team can dry the walls covered with vinyl by removing the vinyl wall covering after communicating with you and the insurance adjuster. We can also eliminate the base molding, drill holes and force air into the wall cavity without ruining the wallpaper.
If you need flood restoration services for your commercial property in Canoga Park, call SERVPRO of Canoga Park / West Hills at (818) 998-1500. We're Faster To Any Size Disaster.