It's Tough Finding Mold Damage In West Hills
9/6/2021 (Permalink)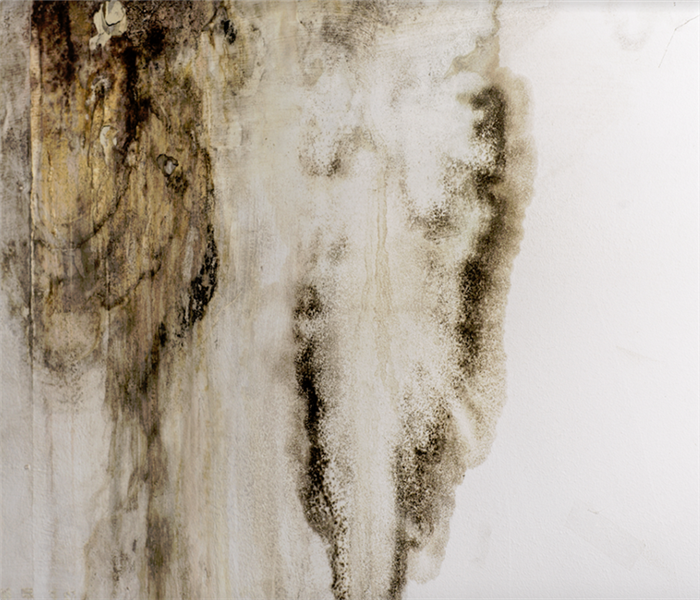 When you see or smell mold in your home, time is of the essence. Contact Team SERVPRO to investigate and remediate the mold damage.
Finding Mold Damage In Your West Hills Home
Detecting and locating mold damage in a West Hills home is often one of the most challenging and complicated parts of the remediation process. To adequately eliminate threats and signs of mold, we must first precisely locate where the fungus is growing. However, this is no easy task, even when advanced tools and detection techniques assist us. The mold must first be located before verifying how large of an issue there is. Once you call SERVPRO, we can use our tools and expertise to nail down the exact location of the infestation.
What Should You Do When You Find Mold?
If you encounter any signs of mold damage in your West Hills home, such as a foul or musty odor or discoloration along a wall, investigate that sign and try to locate the infestation. If the discoloration grows more concentrated or the foul odors become more concentrated as you move to another part of the room or even another room entirely, you may be close to the inception point of this infestation. Try to figure out how many rooms contain growth, where it is in each room, and how strong each spot is relevant to other areas. Additionally, if you find obvious signs of moisture such as a water drip or flow, try to locate the source. You may find additional growth in those spots.
What Can SERVPRO Do?
When SERVPRO technicians arrive shortly after your call, the first step they take is to analyze the situation and get a clearer understanding of where the mold is and what has caused it to become a problem. In addition to your discoveries, we can use advanced moisture detection tools to identify exact spots of growth and concentrate our efforts on every patch of fungus, even those hidden from view.
SERVPRO of Canoga Park / West Hills provides fast and reliable mold damage remediation services to the local community. Call us 24/7 at (818) 998-1500.