What is the Best Way to Clean Sheetrock with Mold Damage in Canoga Park Properties?
12/6/2021 (Permalink)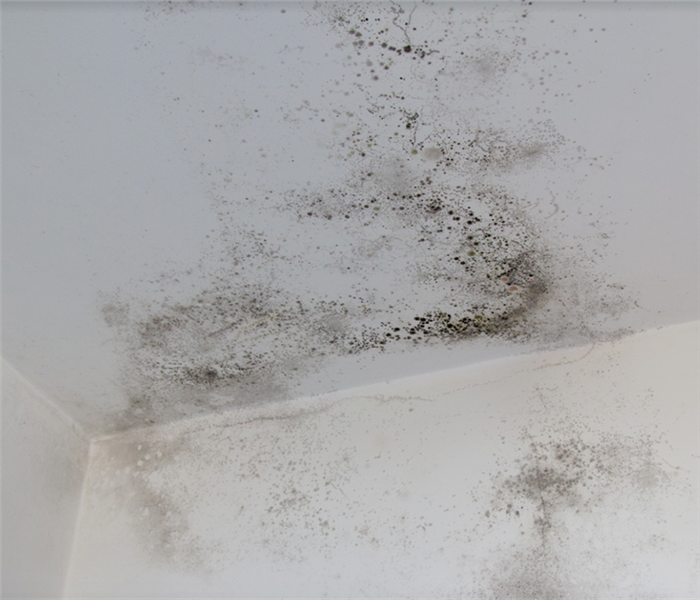 Facing a recent mold infestation? Team SERVPRO has tools to investigate the cause and then remediate the mold damage. We are standing by 24/7.
SERVPRO Performs Professional Mold Damage Remediation for Canoga Park Homes and Businesses
The main requirement for a surface to get cleaned during Canoga Park mold remediation is to withstand the cleaning method used. Unfortunately, most porous objects, including sheetrock, are poor candidates for the deep cleaning applications necessary to eradicate visible dried colonies.

SERVPRO brings professional mold damage mitigation to Canoga Park properties. The technicians can inspect the sheetrock and see if it needs removal due to mold growth on the building materials. The goal during the remediation is to remove materials and contents ruined by a mold infestation and bring the interior humidity levels down under 50%, which is unsustainable for mold colonies to survive.

SERVPRO technicians know through their training and years of experience that mold growth is always a sign of a larger issue supporting the infestation. Common reasons for mold growth include unresolved water damage from leaks and poor ventilation retaining humid air.

Once the techs have diagnosed the reason for the mold growth and the areas affected within the home, they work to determine the scale of the infestation and set up containment. Placing plastic barriers over vents and doorways limits the spread of airborne mold spores that could germinate in other areas of the property.

We strive to restore damaged building materials and not replace
If our inspection and visual search indicate that the hyphae (root-like) structures of the mold colonies have not penetrated deeply past the cardboard backing of the drywall, we can use various methods to mechanically remove them. Once the interior humidity levels get brought down through the use of SERVPRO's professional drying equipment, the technicians remove the dried matter left behind using various methods, including:
Hand scraping and removing with hand vacs with HEPA filtration
The use of soda and ice blasting
Sponge blasting on surfaces that cannot tolerate soda or ice blasting
Canoga Park residents rely on SERVPRO of Canoga Park / West Hills at (818) 998-1500 for professional mold damage mitigation in both homes and businesses.